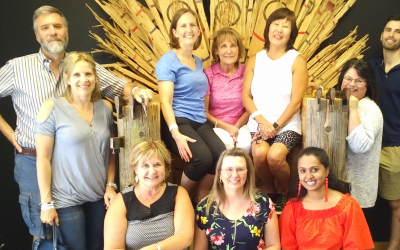 Every summer we close early on a Friday afternoon and head out to a Staff Summer Outing. Check out our Meet the Staff page to see what some of the favourites have been. This summer we tackled axe throwing. Everyone took part in a fierce round robin tournament and, at the end, Dr. Tom and hygienist Tiina were our two finalists. They faced off and, while Dr. Tom was the winner, Tiina proved to be tough competition. And there were no injuries!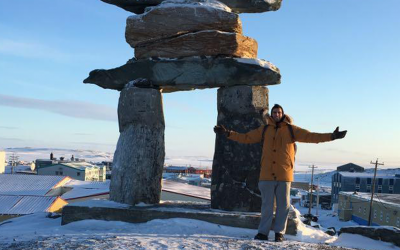 Because Dr.Tom had had experience with Canada's indigenous community during his clnical training at Western, he wanted to help out again. In December 2017, Dr. Tom spent two weeks in Rankin Inlet, Nunavut providing dental care to Canada's indigenous people. Rankin Inlet is located 500 kms North of Churchill, Manitoba and is only accessible by air. Because he was there in December, the weather was extremely cold and the sun only appeared for a few hours during the day. This picture was as bright as it got. Dr. Tom found his stay to be a valuable experience and he was impressed by the resilience of the people in the face of much hardship.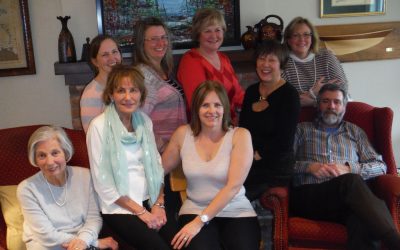 Ricky joined our office in 1990 looking for a "little part-time job" to help fund her daughter's university studies. Twenty-six years later, Ricky was still delighting our patients and staff alike with her warm , self-effacing manner. In February, we all got together to celebrate Ricky's well-earned retirement and to wish her all the best with her new found freedom!